We received our Citrus Lane boxes last week! Ryan got his the day before Jake got his, which I thought was odd. We get these boxes every month, thanks to Grandma R. She loves her grandsons.


Citrus Lane
is a subscription box service that is curated for children aged 0-5 years. Each box has 4-5 items that are designed for your child based on age and gender.. or you can select neutral when signing up. If your little one isn't born yet, you can put your due date in when signing up. The boxes ship from California on the 15th of each month and arrive between the 17th-22nd.
Our first box is for my 3.5 year old boy, Ryan.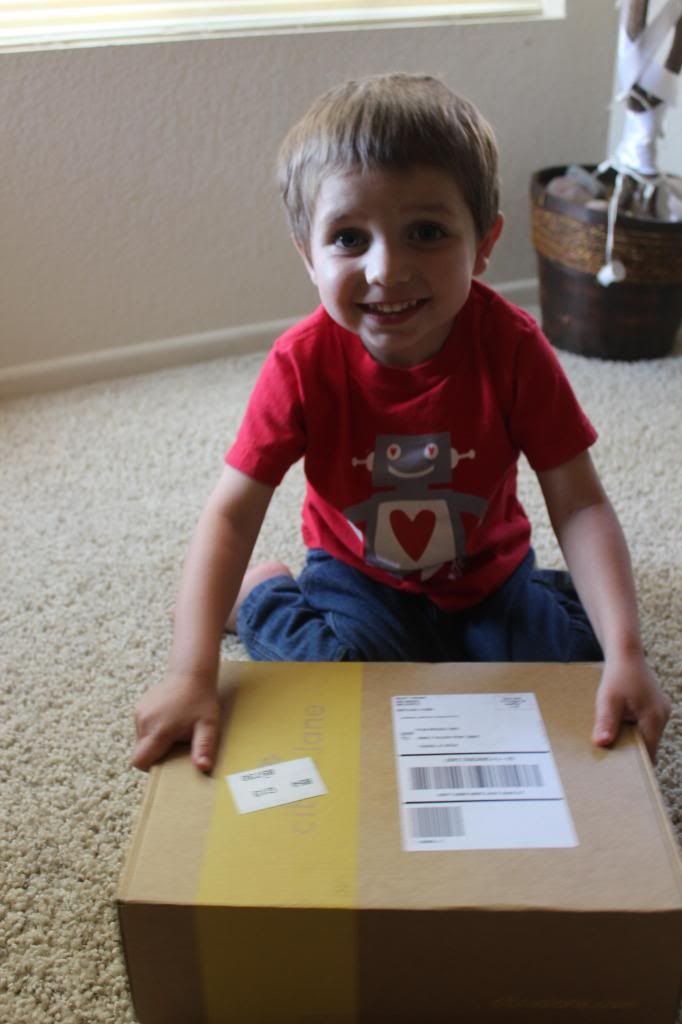 These puzzles pieces have safari babies and their mommies. They are made from 80% recycled content. One puzzle has 3 pieces, and then 4, 5, and 6 pieces. These puzzles are a little easy for Ryan, who will be 4 in a few months. However, he still loved them anyways.
2.
Eco-dough
from
Eco-kidz
($20 for a pack of 5, so $8 total for 2)
I'm going to be honest, I didn't let the kids play with these because I wanted to save them for their Easter basket. These are made from all natural ingredients including plant, fruit, and vegetable extracts. These don't dry out, and if they did, you add a few drops of vegetable oil or olive oil! Pretty cool.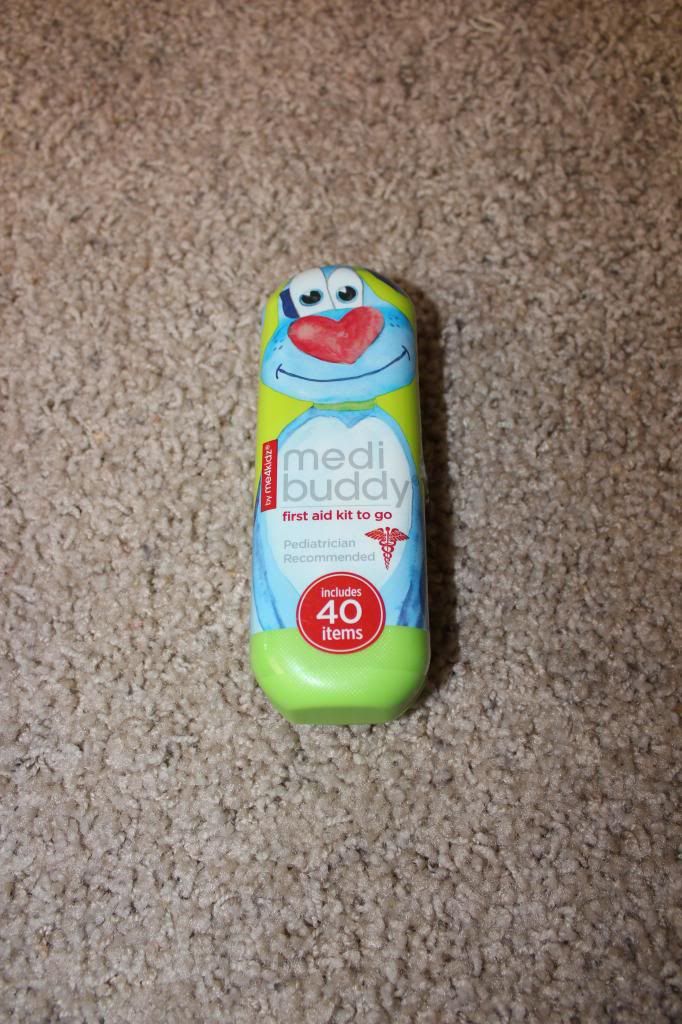 This is a little box with first aid stuff. It comes with 15 bandaids, 1 knee and elbow bandaid, 2 antibiotic ointments, 5 sting free antiseptic wipes, 4 gauze pads, 12 stickers, and a carry case. I'll have to keep this in my purse, especially with a 2 year old and a 3 year old, someone is always wanting a bandaid!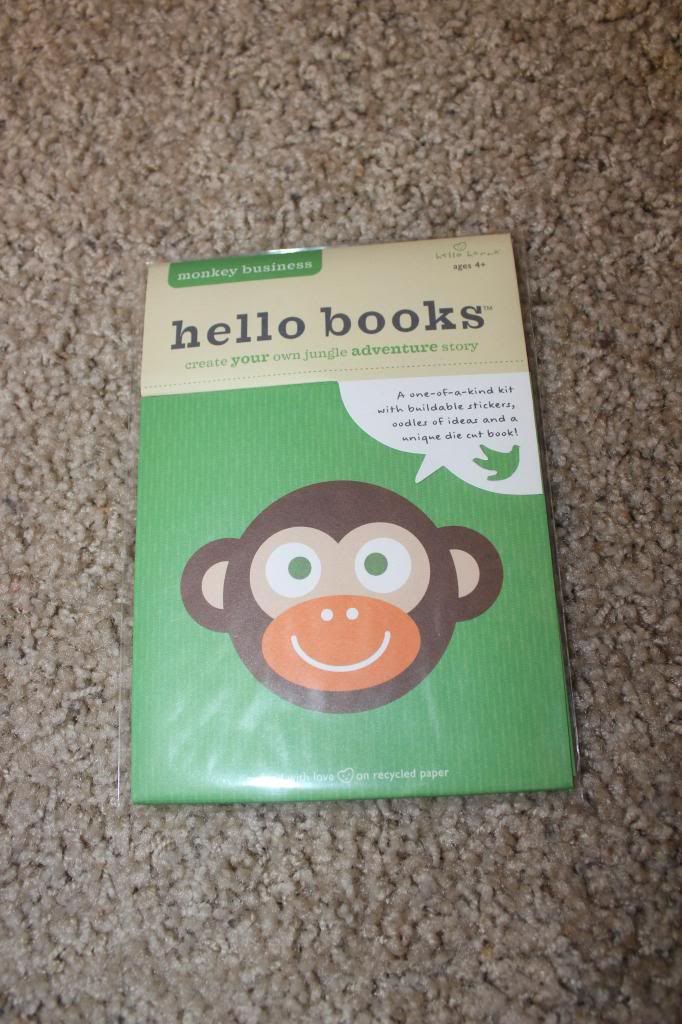 This a cute a little book with stickers that preschoolers can make all by theirselves, with help from mommy. We haven't had a chance to make this book yet either, Ryan has so many crafts to do lately! He is at the perfect age for crafts! They are right up his alley.
The total value of Ryan's box is about $37. The value is much higher than the amazing deal we scored from Plum District. Ryan has been getting these boxes a little over a year now, and he absolutely LOVES them. The smile on his face is totally worth the money spent. Plus, there's always things for us to do together, crafts, puzzles, toys, whatever it may be!
Now on to the second box, which is for a 2 year old boy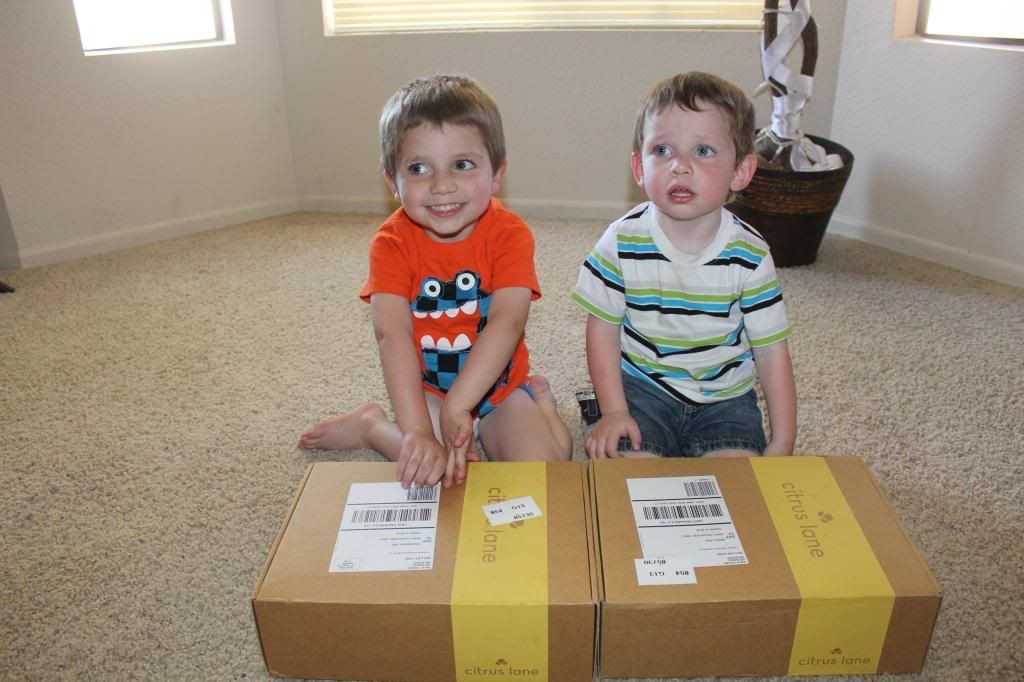 I mentioned that Ryan got his box the day before Jake did. When Jake got his box, Ryan pulled out his box again and reopened it. :)
Jake also received the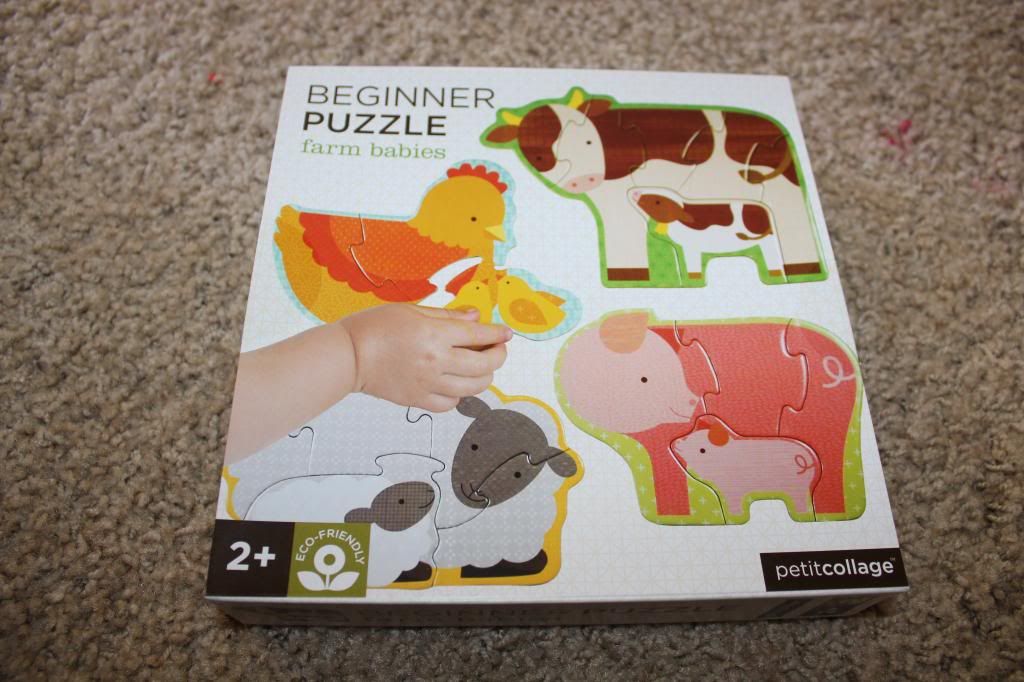 1. Beginner Puzzle Set ($14)
His had farm babies instead of farm babies. I'm glad they were different. Jake doesn't really care for these kinds of puzzles yet, but Ryan was pretty excited to get even more puzzles.
2. Eco-dough... Just different colors. ($8)
3. Medi Buddy ($5.25)
& instead of the Sticker book he received sanitizing wipes from Cleanwell. Which I didn't take a picture of. We got some in our box last summer and I wasn't too impressed with them then, so I was a little disappointed to get them again. I think they smelly funny. oops.
Do you get
Citrus Lane
for your little one? Share the link with me so I can read your review.. I love reading subscription box reviews.
Want to give
Citrus Lane
a try for your little one.. use my link to sign up and get $10 off your box. When you sign up through my link it also gives me a $10 credit so I can keep getting these boxes for my little ones as well!